Vacancy at The Streat in High Street Mall!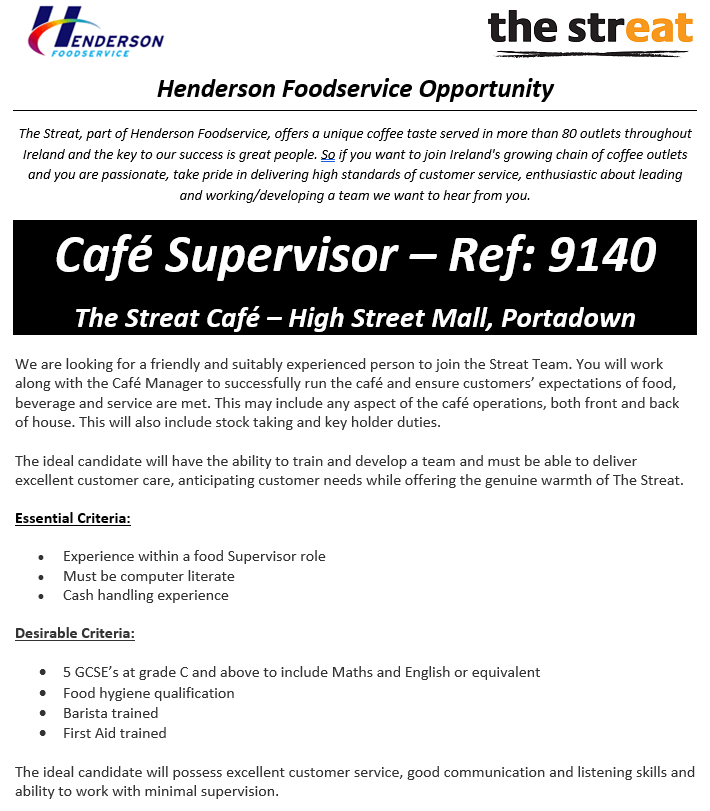 Hours of work: A part-time position is available working 28 hours per week, Monday to Saturday, in line with business needs. Additional hours may be available on an ad hoc basis.
Flexibility is required with regards to hours of work.
Benefits include discount in company owned cafes and retail stores, uniform and Perks discount card offering over 1,000 offers and discounts across NI.
To apply online, please visit: http://w3rl.co/129PW
Completed applications must be submitted online by midnight on Wednesday 17th May 2017.
Please note that based on the response the Company reserves the right to increase the criteria.