Just Give for Walter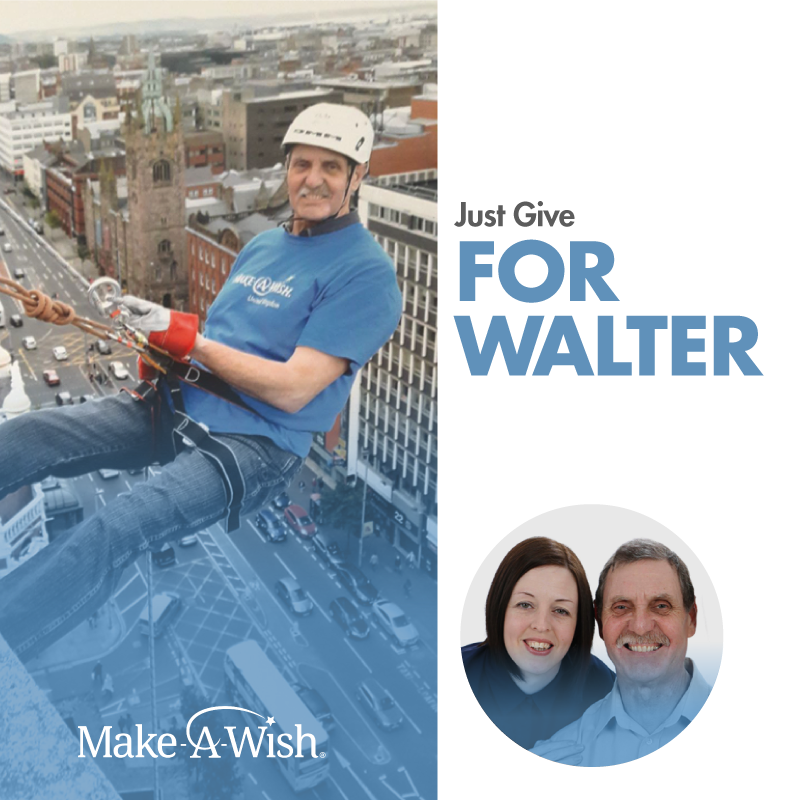 You may remember Walter from High Street Mall, he worked in Security but was always much more than that, going above and beyond for people in both his work and personal life.
Sadly, Walter passed away on 16th April this year. His daughter Jewel is taking over an abseil of The Europa Hotel on his behalf, which Walter had started to organise before he died. Very fittingly, the abseil is on Father's Day. If you are able to, please use the Just Giving link below to donate to Make a Wish and support Jewel in this lovely tribute to her father, Walter.