SILENT SANTA COMES TO HIGH STREET MALL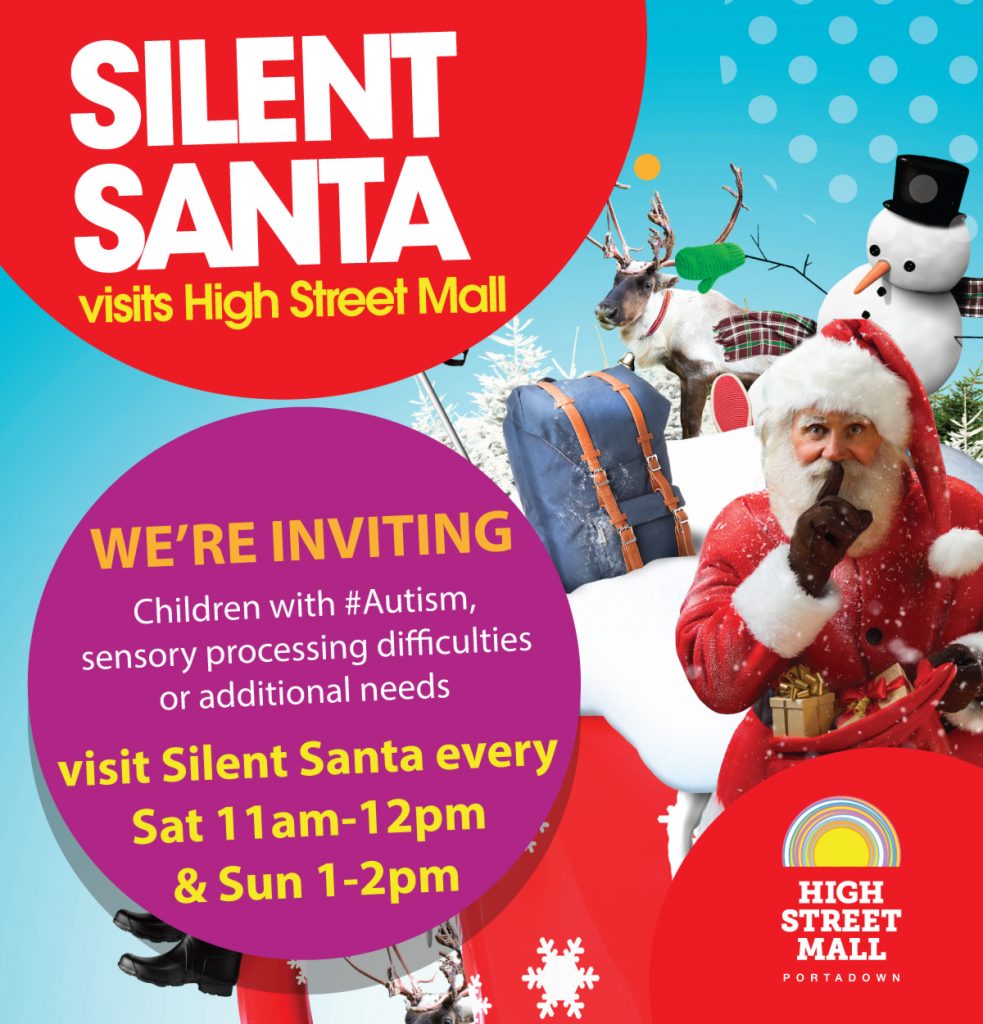 High Street Mall are pleased to announce their Silent Santa for 2016.? We are inviting children with #Autism, sensory processing difficulties or additional needs to visit Santa every Saturday from 11am-12pm and Sunday 1pm-2pm.
Apart from our regular grotto hours, these times have been set aside to give you and your child a time that is exclusive to you so you have the peace of mind that the visit is relaxed and in a quiet environment without the crowds and queues and solely for them and their needs.
We also host special open sessions for playgroups and schools who wish to visit Santa as a larger group and can arrange grotto opening times to suit these organisations.
If you would like further details of these events and to book a space on any of our days please contact Tracey at High Street Mall on 028 3836 2251 or tracey@highstreetmall.co.uk.