HIGH STREET MALL PROUDLY ON BOARD AS SPONSOR OF PORTADOWN INTEGRATED LADIES F.C.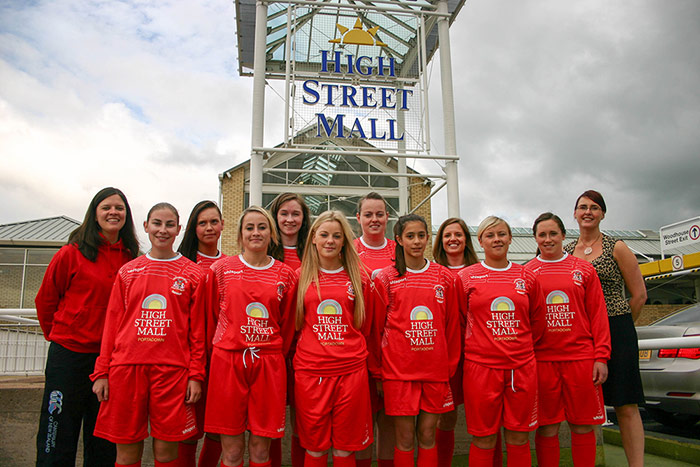 Portadown Integrated Ladies F.C. was formed in 2009. The Club is registered with the Northern Ireland Women?s Football Association (NIWFA) and is for females aged 14+. It is strongly of a cross community ethos and they pride themselves on that.
Hard work last year saw the team winning the Division 2 League Title under the Management of Emma Hamill. The team, having only entered Division 1 this year, is currently in the top half of the league table and only 2 points behind joint second and third position holders.
The Club has a Management Committee of 8 members, committed coaches, players and supporters who all work together on running the club. They are affiliated with the men?s senior team and are very grateful to them for all the help and guidance shown to them from PFC.
High Street Mall are thrilled to play a vital part in the sponsorship of the skips for the girls for the next two years. We hope that this opportunity gives the girls more cohesion as a team, commitment and a sense of pride to wear a skip which has uniformity and resembles ?one unit?. We wish them every success in their new season.
For any girls aged 14+ who are interested in joining PILFC they are more than welcome to come along to training and can contact Team Manager Emma Hamill on 07515 647 756 or Club Secretary, Cathy McCormick on 07712 464 500